So how did everyone spend their Australia Day.....?
For us it was nothing special at all as the weather was dismal and raining all the time. Stuart ended up studying and the kids and I watched a few movies.
Below are a couple of things that have recently appeared on the Kaisercraft Blog. Hope you enjoy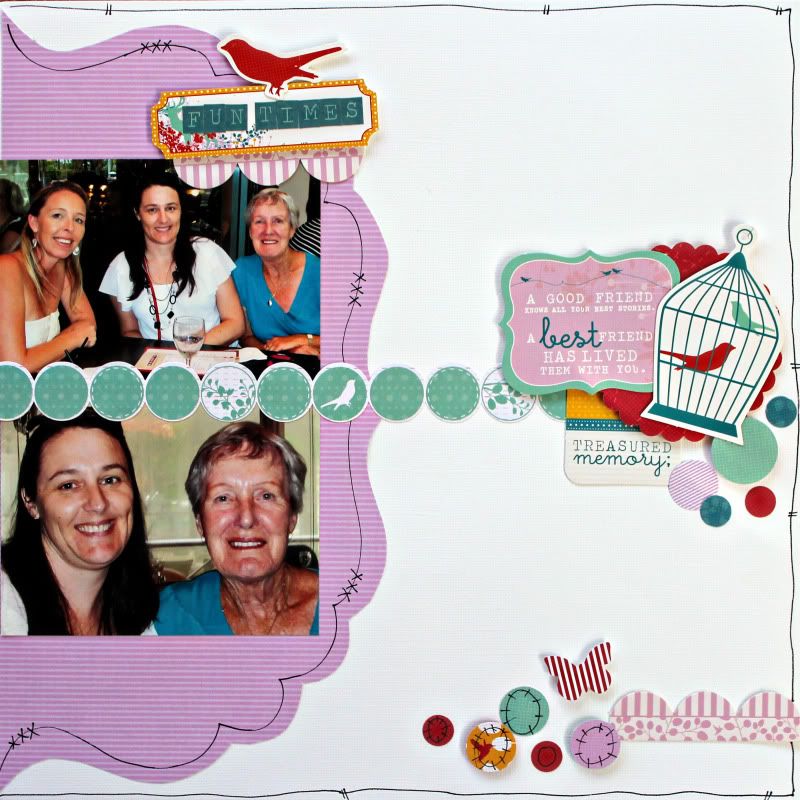 Did have a layout to share with you all but one of the magazines picked it up straight away so alas you will have to wait. Have had two magazine acceptances in as many weeks.
My best friends husband sadly left this world on Friday. He was such an incredible, beautiful, amazing man and he will be missed dearly. RIP Barry, your pain has now been taken away and you can be free. His funeral will be on Friday, such a sad sad occassion for all.
Well I have not got a lot to say today. Just wanted to pop in with a quick update.
Emma starts her first day at High School tomorrow, I am so anxious for her but she is so excited to be going back to school to see all her friends.
Will post photos of her in her high school uniform soon.
Love Leanne xxx